ABSORB 350
ABSORB 350 ANCHORLESS CRASH CUSHION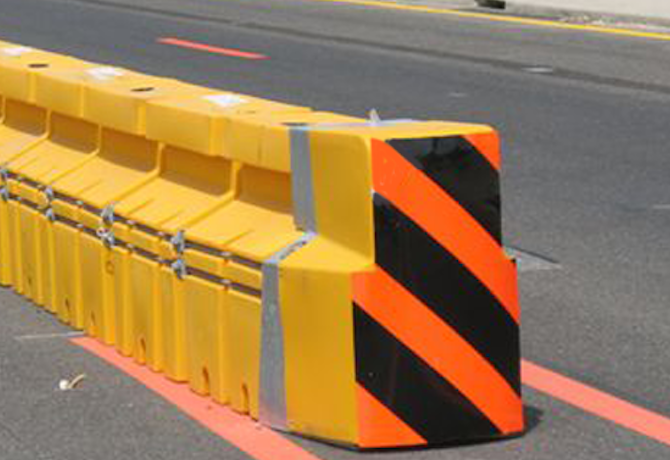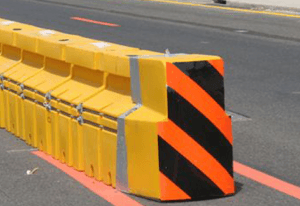 NARROW ANCHORLESS WATER FILLED CRASH CUSHION
No ground anchoring, the largest selection of transitions and modular technology allow the ABSORB 350 Anchorless Crash Cushion to be used in multiple speed conditions. The ABSORB 350 Anchorless Crash Cushion is ideal for contractors due to the ease of maintenance after an impact and quick and easy deployment. At 610 mm (24ā€) wide, this impact attenuator is ideally suited for narrow areas in work zones where road and workspace is limited. The ABSORB 350 Anchorless Crash Cushion is easy to restore after an impact because the Attenuator uses standardized modules.Ā  The use of standardized modules also helps to reduce inventory costs.
Features
Designed for easy transition to multiple portable concrete barrier width and shapes
Can be deployed on almost any road surface
No ground anchoring required
Approved for use at permanent or work zone locations
Meets NCHRP 350 TL-1, TL-2, TL-3 test criteria
Fast & Easy deployment and retrieval
Nose and transition can be reused after most design impacts
Narrow footprint allows placement in front of hazards close to a travel lane
Where to Use
Work zones or other temporary applications to shield portable concrete barrier on asphalt, concrete, gravel or dirt when the speed of deployment and removal is essential.Ā  Can also be used in permanent applications.
ABSORB 350 System Specifications
ClassificationĀ - Non-Redirective (NR) Impact Attenuator
TL-3 Length -Ā 9.7 m Ā / 32'
WidthĀ - 610 mm / 24ā€
Height -Ā 813 mm / 32ā€
Module Weight Empty -Ā 50 kg / 110 lb
Test Level -Ā NCHRP 350 TL 1 / 2 / 3
For more information visit
www.barriersystemsinc.com/absorb-350-crash-cushion