SQ2 Portable Traffic Signs by Horizon Signal
SQ2 Portal Traffic Signs
The SQ2 Portal Traffic Sign is the most reliable, user-friendly, and in-demand flagger safety systems. It is the only crash tested PTS and is recognized by the FHWA as a TL-3 device! This device is highly compactable and can be utilized for a wide variety of different projects. In fact, most of the devices made a decade are still in operation. This means not only are they easy to use and setup, but they are also dependable and will last for years without complications.
The SQ2 system is built to have the same quality and duality as the SQ3 systems by Horizon Signal. However, the SQ2 is more compact and comes in an ultra-portable form factor. Most customers report the SQ2 Portable Traffic Sign as exceeding economic and feasibility expectations. All SQ2 Portable Traffic Signals meet and exceed NEMA TS-5 specifications for Type 2 TR2 PTS.
For more information on this product, its availability, or if you want to learn more about this product's optional features including solar panels and integrated outriggers, contact Ozark Distributions today!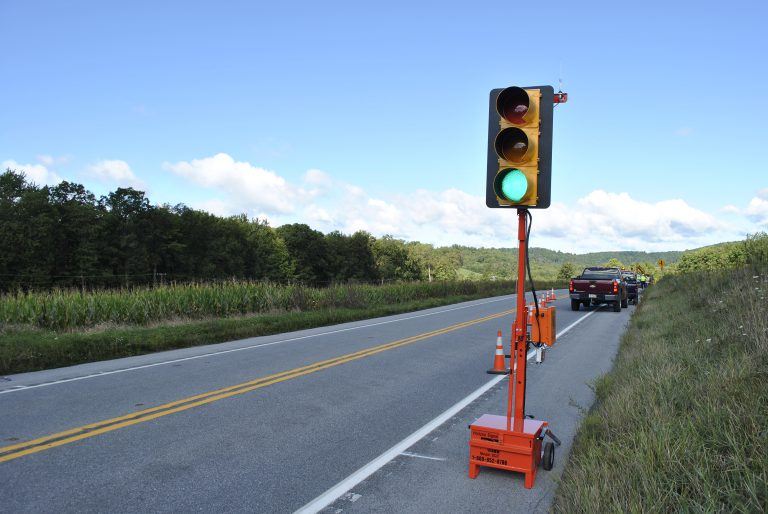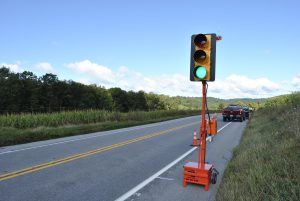 Features
The SQ2 is The Only Crash-Tested PTS Available Today
Converts to Pedestrian Crosswalk or DAD
MUTCD Complaint
Wireless Remote Operation Mode Options are Available
Work Zone Indication Light to Provide Visual Cues
Battery Charges Last up to a Full Week on a Single Charge
Dual Process Malfunction Management System
Fast, Efficient, Deployment and Relocation
Ā
Where to Use
This equipment is utilized best for daily or short-term projects. The compact nature of this product makes it is an ideal option for roadway projects that require traffic stops, temporary intersections, or for parking garages, haul roads, ramp meters, and other roadway applications!
Ā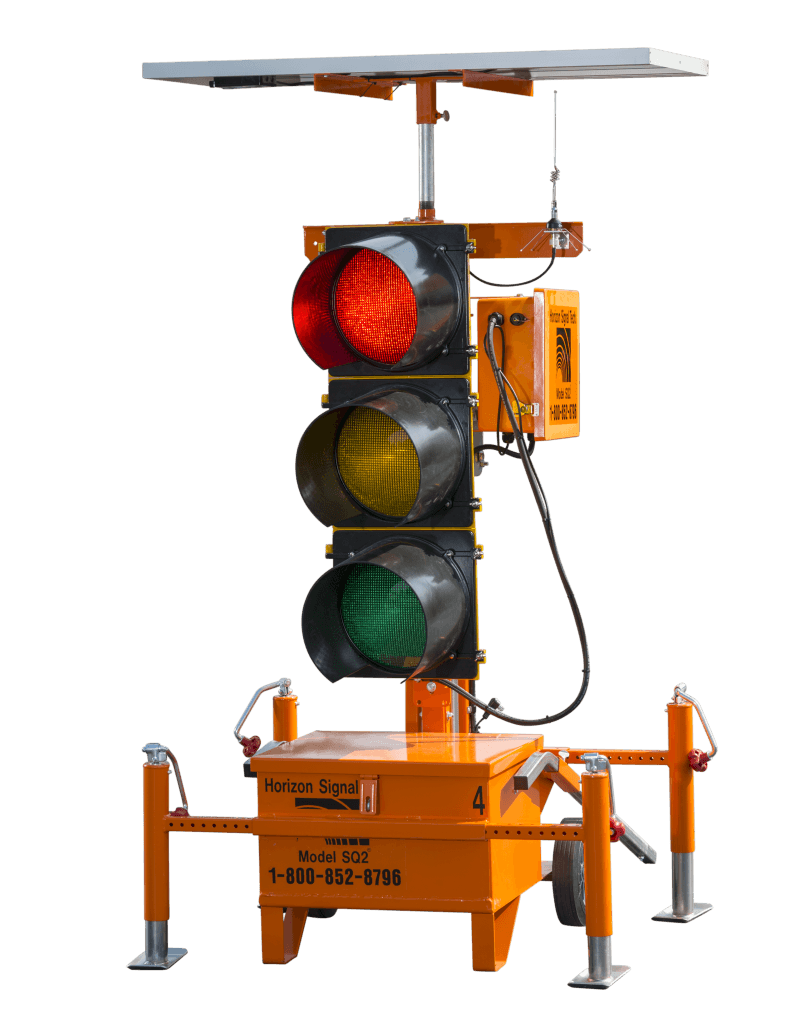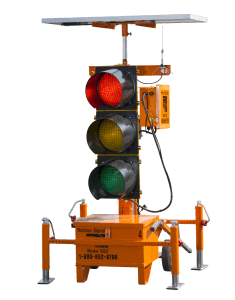 SQ3TS System Specification
Classification: Portable Traffic Signal
Signal Carts Per System: 4
Signal Heads Per Cart: 1
Lamp Type: 12ā€ (300mm) Diameter LED
Cart Footprint: 31×25.5ā€ (79×65 cm)
Cart Weight: 420 lb. (190 kg)
Ā
We are a proud distributor of Horizon Signal! For more information visit