TAU-II
UNIVERSAL TAU-II FAMILY OF CRASH CUSHIONS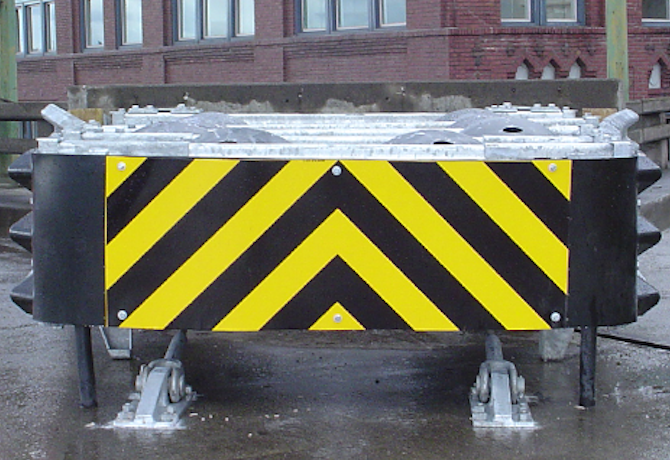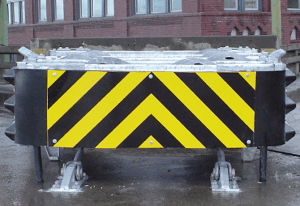 A COMPLETE FAMILY OF REDIRECTIVE, NON-GATING CRASH CUSHIONS TO SHIELD ALMOST ANY HAZARD
The Redirective, Non-Gating, Universal TAU-II Crash Cushion Family consists of a full line of Impact Attenuators designed to meet the requirements of NCHRP Report 350, TL-2 & TL-3. This family of crash cushions is available in lengths and capacities for both low and high-speed applications from 50-113 km/h (30-70 mph). The TAU-II Family of Crash Cushions can shield hazards with widths up to 2.6 m (102ā€). TAU-II Non-Gating Redirective Systems are ideally suited for roadway hazards such as the ends of rigid concrete barriers, steel barrier, bridge piers, signs, etc.
Features
Minimum number of anchors needed to secure system
Can be installed over expansion joints
Low profile foundation ideal for deployment on bridge decks
Numerous transition options
Reusable nose standard
Uses standard, non-proprietary transitions
Where to Use
To shield concrete barrier or guardrail ends in medians, side of road or gore areas in asphalt or on concrete roads. Can be installed as a permanent or temporary attenuator.
UNIVERSAL TAU-II SYSTEM SPECIFICATIONS
Classification -Ā Redirective, Non-Gating, Partially Reusable (R-NG-PR) Impact Attenuator
TL-3 Length -Ā 7.3 m / 23ā€™ 10ā€
Width -Ā 0.7 - 3 m / 27 - 102ā€
Height -Ā 800 mm / 31 1/2ā€
TL-3 Weight -Ā 1225 kg / 2700 lb.
Test Level -Ā NCHRP 350 TL 1 / 2 / 3
For more information visit
www.barriersystemsinc.com/tau-ii-crash-cushion