X-LITE
X-LITE END TERMINAL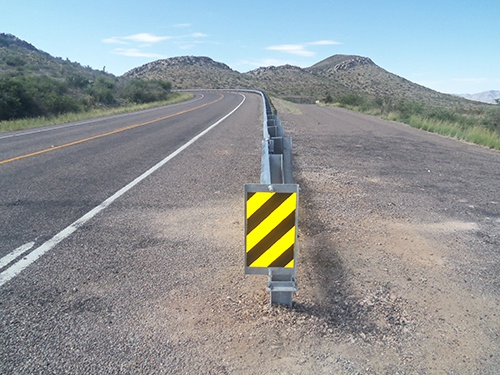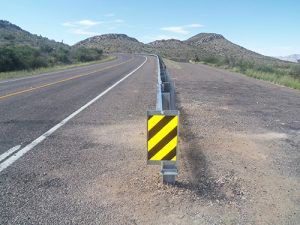 REDIRECTIVE, GATING NCHRP 350 TL-3 END TERMINAL
The Redirective, Gating, X-LITE Guardrail End Terminal features excellent impact performance. Utilizing superior engineering design, the X-LITE Guardrail End Terminal provides maximum interchangeably for flared and tangent roadside applications. This results in significant savings in inventory, repair and maintenance costs.
The X-LITE Terminal uses many standard guardrail components and is available with steel posts and wood or composite blockouts.
Features
Maximum interchangeability between tangent and flared applications
Lightweight impact head
Available as a kit or system
710 or 790 mm (28 or 31ā€) height option
Easy to install
Utilizes many standard guardrail components
Where to Use
Side of road where a recommended clear zone and recoverable slope is attainable.
X-LITE SYSTEM SPECIFICATIONS
ClassificationĀ - Redirective Gating (R-G) End Treatment
LengthĀ - 11.4 m / 37ā€™ 6"
WidthĀ - Tangent or Flared
HeightĀ - 710 mm or 790 mm / 28" or 31ā€
Straight / Variable FlareĀ - 1.2 m / 4ā€™
Test LevelĀ - NCHRP 350 TL-3
For more information visit
www.barriersystemsinc.com/xlite-end-terminal