X-TENSION
X-TENSION GUARDRAIL END TREATMENT (GET)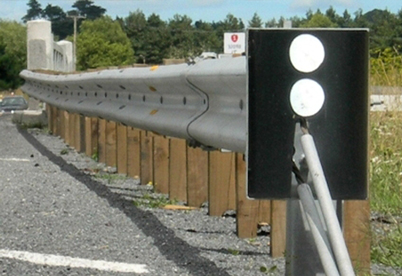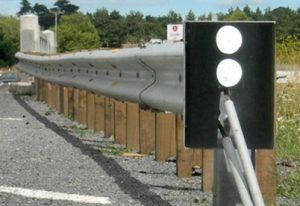 THE ONLY REDIRECTIVE, NON-GATING GUARDRAIL END TREATMENT
The X-Tension Guardrail End Treatment (GET) has been specifically engineered for easy installation and maintenance cost savings. Superior redirective, non-gating performance means clear zone grading begins at post one rather than post three on conventional gating terminals. This guardrail end treatment system design consists of a high percentage of common guardrail components and a lightweight impact head. These features combined with interchangeability between tangent and flared guardrail end treatment systems helps keep inventory costs low, results in less installation hours, less grading hours and repair cost savings. The X-Tension Guardrail End Treatment is available with either wood or steel posts and with either wood or composite blockouts.
Features
Only NCHRP 350 tested Redirective Non-Gating Guardrail Terminal available
System can be installed tangent or flared
Only 3 standard guardrail sections long (11.43 m / 37.5ā€™)
710 or 790 mm (28 or 31ā€) height option
Easy to install
Utilizes many standard guardrail components
Where to Use
Side of road where limited clear zone or excessive slope restricts the use of Redirective Gating terminals.
X-TENSION TANGENT / FLARED SPECIFICATION
Classification -Ā Redirective, Non-Gating (R-NG) End Treatment
Length -Ā 3 Guardrail sections (11.43 m / 37ā€™ 6")
Width -Ā Tangent or Flared
Height -Ā 710mm or 790 mm / 28" or 31ā€
Straight / Variable Flare -Ā 1.2 m / 4ā€™
Impact Head Weight -
Test Level -Ā NCHRP 350 TL-3 / EN 1317-4 110 km/h
For more information visit
www.barriersystemsinc.com/xtension-guardrail-end-treatment