X-TENuator
X-TENUATOR CRASH CUSHION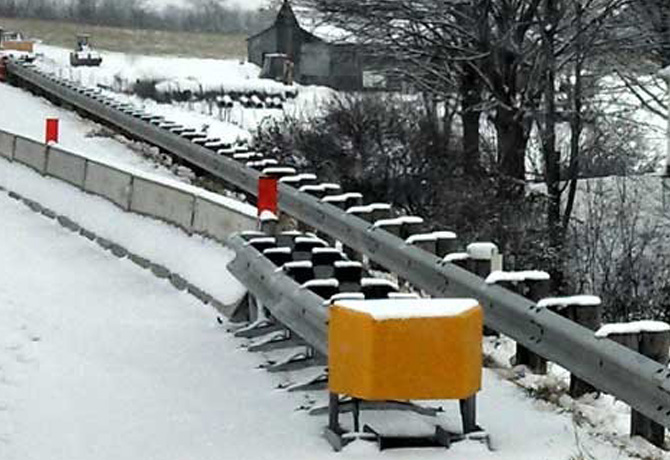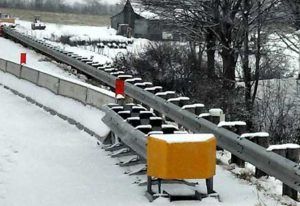 REDIRECTIVE, NON-GATING PERFORMANCE TO SHIELD GUARDRAIL OR CONCRETE ENDS
The Redirective, Non-Gating (R-NG) X-TENuator Crash Cushion features excellent impact performance. Utilizing superior engineering design, the X-TENuator Crash Cushion provides the life saving performance as a Redirective Non-Gating crash cushion. The X-TENuator System has been designed to be installed permanently and is also approved to be used on asphalt in work zones where Redirective Non-Gating performance is required. Standard transition options and narrow footprint make the X-TENuator System ideal for shielding roadside hazards.
Features
Only 26 ground anchors required for concrete for parallel systems
Accepted for installation on asphalt
Attaches to single faced guardrail, double faced guardrail and concrete barrier
Uses standard transitions
Where to Use
In narrow medians or gore areas where guardrail is installed and crossover impacts can occur. Can also be used as a crash cushion to shield permanent and temporary concrete ends.
XTENUATOR SYSTEM SPECIFICATION
Classification -Ā Redirective, Non-Gating, Sacrificial (R-NG-S) Impact Attenuator
Length -Ā 7.5 m / 24ā€™ 9ā€
Width -Ā 560 mm / 22ā€
Height -Ā 788 mm / Ā 31 3/16ā€
System Weight -Ā 750 kg Ā / Ā 1650 lb.
Test Level -Ā NCHRP 350 TL-3
For more information visit